Tessa Campbell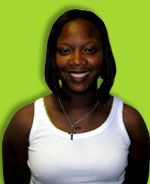 Presenters Name
Tessa Campbell-One of the 3 Angels
Show Title / Genre
Saturday Gospel Show
Interests & Hobbies
Reading, Travel, Going to Concerts, Swimming
Musical Background / History
Brought up in the Church, in the 80's when contemporary gospel music was introduced and changing the style of traditional hymns, so my first love is good contemporary but spiritual gospel music. Love of choirs and worship songs.
First went to Jamaica in 1994 at the tender age of 14 and have visited over 10 times since. Love reggae/raga/dancehall style music (but now "Gospel styled" of course!) .
How did you get involved in GFM?
GFM is doing a great thing in the community, especially for the minority community and the younger urban movement who had very little say in the representing Gloucestershire.
Achievements
Have worked with Severn Sound as one of the Black Thunder Crew and a volunteer on their help desk.
In my younger years, while training to be a journalist I briefly worked with Central News and I have written articles for The Citizen but then took a career change and went into Finance.
Musical Aspirations
I will go where God leads me.
Most influential tracks
Tracks by Worshippers like Donnie McClurkin, Juanita Bynum, Kirk Franklin
Message to GFM Community
Since I became a born-again Christian in 2007, God has opened doors in more ways than I can ever imagine GFM is one of them.
God is real and Jesus' message is true and that's the message we try to deliver on the Gospel Show.
GFM Community love one another and support GFM.