Rodney "In the mix"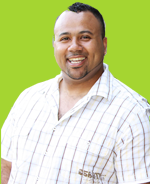 Presenters Name
Rodney in the Mix
Show Title / Genre
Vintage Soul Show – Soul and RnB classics from the 60s to the 90s
Interests & Hobbies
I am an electrician by day, but I do enjoy various sports, socialising. DJing is high on my list as it's something I do most weekends.
Musical Background / History
I used to play drums for a few years; I have always been a big fan of the steel drums. I got into Djing young, doing local youth clubs, friends parties. Eventually I started doing the mobile DJ circuit. Now I combine mobile DJ with Club DJ work.
How did you get involved in GFM?
I have listened to GFM for some time. I have always wanted to be on radio, but never really knew where to start. I heard the advert for my tunes and thought this is as good a chance as any. So thanks to Derrick Francis here I am.
I love the feel and vibe that GFM has on radio. There are some great presenters here so it's
Achievements
Being part of the GFM family is an achievement for me.
Most influential tracks
Lionel Richie – All night long
Fat Larry's Band – Act like you know
Midnight Star – Midas touch
With so much more to many to list
Message to GFM Community
Music is a universal language, so it's great to be able to play the community the musical influences that have shaped what we hear today.