Mookee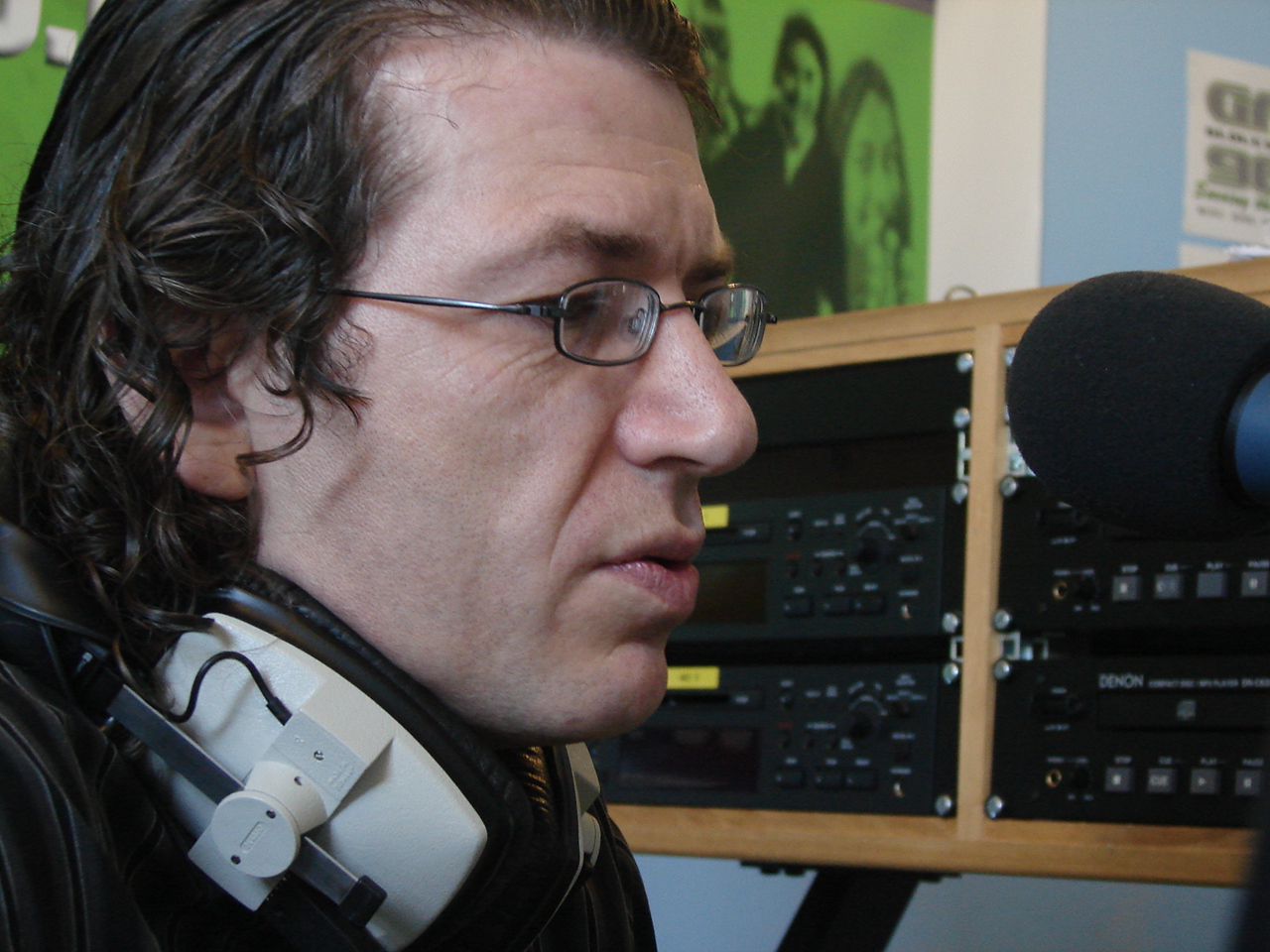 Presenters Name
Hugo Poyser a.k.a Mookee
Show Title / Genre
"Mookee's" urban chill out zone": A mix of chilled out grooves blending r'n'b, rare groove, funk, hip hop, soul dance, dancehall, reggae etc.
Interests & Hobbies
I enjoy song writing, listening to music, dancing. I like writing, reading and watching 'quality films'. I like playing keyboards, guitar and drums.
Musical Background / History
I have played drums in many rock, jazz and r'n'b bands. I have directed and produced a number of original music theatre productions for which I composed original music. I have done a lot of busking in my time, performing my own songs on guitar. I used to have my own hip hop soul band in which I was the vocalist/ mc/ keyboard player. Last year I completed a 2 year music tech course. I used to work at the guild hall arts centre as a technician rigging bands and lighting shows. I successfully recorded a five track e.p. I also give guitar lessons. I run an expressive arts group creating original music theatre productions.
How did you get involved in GFM?
A friend told me GFM were looking for volunteers. I contacted John Mustoe who suggested I send in a demo of a proposed show. Although I have never been a dj in any clubs. I spent a lot of time working on mix tapes, so the chance of presenting my own show appealed. I have been listening to GFM since it started and appreciated the music and its specialist shows. I have been strongly influenced by music of black origin in my life. I shadowed Action Jackson and Fade on the 'late manovers show' Now I have been offered the chance to present 'mookes urban chillout zone'
Achievements
Being accepted into the gfm family, school awarded for musical merit and endeavour once played the role of Macbeth, successfully staged many original music theatre productions, did the lighting for catatonia , baby bird the fall and many other bands.
Musical Aspirations
I want to finish the many tracks that are in progress and bring out an album. Once these tracks are finished I will be looking to form a band so I can get out and perform. I would also like to create a music video, to do some remix work. Also I would like to compose music for films. I have an interest in music therapy and would like to develop more knowledge and skills in this field.
Most influential tracks
Bobby Womack 'Across 110th street' Mary j Blidge 'Love at 1st sight' (featuring method man)
Message to GFM Community
I am glad to become apart of the GFM family. I am hoping I can bring a new flava to GFM and bring you tunes 'you haven't heard of' and tunes you love.