Keke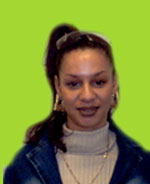 Presenters Name
Keke Kartel or Keke
Show Title / Genre
Hot Mondays Reggae Dancehall Show
Interests & Hobbies
Listening to music, Dancing, Socialising and Shopping for expensive clothes and shoes
Musical Background / History
I have played out in many different venues; I am an MC as well as a DJ. I have previously played on GFM along side Deta (My Dear Mother) on The Ladies Reggae Special, Mondays from 9pm till 11pm, but I have been through the 60's music 70's. 80's, 90's and 00 due to my musical parents.
How did you get involved in GFM?
I worked alongside Deta on The Ladies Reggae Special for the past 3 years
Achievements
Previous live broadcasting and being part of a community radio station. Playing out in local venues,
Musical Aspirations
In 5 years time I would like to be an independent Black woman owning my own music business.
Most influential tracks
Turbulence: Hail the King & Best you go.
Richie Spice: Prime time Girl, Give a little love & Grooving my Girl.
Jah Cure: What am I longing for, & Run come love me.
Sizzla: My Love.
Message to GFM Community
I would like to say thank you to the management committee for making GFM possible. I would also like to thank my time fans that have supported my show over these years and stayed true to my dancehall Show. I would also like to thank all the people who took and interest in GFM by giving me constructive feedback, thank you. Bless up, nuff respect and god bless, cah we a de greatest.