Kamila Sheikh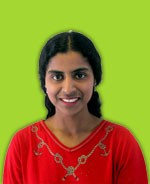 Presenters Name
Kamila Sheikh
Show Title / Genre
Pukar
Interests & Hobbies
Music (listening to it) socialising with friends
Musical Background / History
I have got involved with GFM because, I feel it has a lot to offer the community and by being part of the GFM family I can also contribute to it.
How did you get involved in GFM?
I had heard of the station and decided to tune in. When I did, I remember thinking that I would absolutely love to be a part of that. I handed my details in and waited for the call…!
Achievements
I have presented before (on GFM too) and have very much enjoyed it.
Musical Aspirations
I would like to be part of the GFM family, which will be stronger and successful, and doing what its always done best………..serving the community.
Most influential tracks
To many to choose from.
Message to GFM Community
Keep up the good work and good luck.