Hyacinth Walford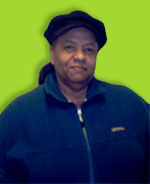 Presenters Name
Hyacinth Walford/Sister Hyacinth
Show Title / Genre
Title: Soul Solution
Genre: Gospel
Interests & Hobbies
Reading, Swimming, Scrabble, Crosswords, T.V., Cricket, and Snooker.
Musical Background / History
I was born in the lovely island of Jamaica. W.I., where I was exposed to all kinds of popular music such as Gospel, Reggae, Calypso, and Jazz etc. I had many opportunities to attend concerts at the local theatres and at the Little Theatre Movement in Kingston where local actors and actresses performed in Jamaican pantomimes depicting the local lifestyle, a must if at home for Christmas. It's a joy to be able to attend. The audience is a cross-section of locals and visitors. To relax I tend to prefer a quieter style, which may be piano or organ on their own or accompanied by other musical instruments and vocals. Live choirs are also very pleasing to listen to, and I find and also enjoy the recordings on CD's, tapes, and DVD's. Whilst on the air with Vere it is amazing the variety of songs which are featured, sacred and otherwise, foot tapping, and worship songs. No wonder we have so much fun.
How did you get involved in GFM?
Vere contacted me. GFM is a local station for the people of Gloucester. Out of many, one people, to use a popular quote. The programs are varied and provide music for all tastes. I find people enjoy the topics presented by the family of presenters. Here, the presenters are representative of the mix of the people of Gloucester, which is a good start, working in harmony towards a common goal. Our particular program is the Gospel Show, or to use its' proper title Soul Solution presented by Vere and I. Vere commonly known as Brother V. and myself as Sister Hyacinth. We hit the air waves at 7-10am on Sundays. Martin, our fellow brother is on Saturday 7-10am with Gospel Soul Food. It is a great joy to present the Gospel of Jesus Christ and have a response from the folks in radio land. "We are a happy band". It's great to receive feed back in the street and on the air. Quiz time is exiting, and we target all age groups.
Achievements
1. I completed the GFM training.
2. Having taught at Sunday School, and ministering in general, has given me the confidence and the spiritual foundation to minister on air. I love to interrelate with people and being on radio gives me the opportunity to talk and share my belief with listeners and other presenters.
3. My experience in life enables me to talk about a wide range of topics ranging from sports to cookery and I enjoy talking about every day life as well as the Gospel.
4. My experience as a nurse and dealing with patients and colleagues makes me less terrified in dealing with live interviews.
Musical Aspirations
As we present Soul Solution, it is aimed at presenting the Gospel to Gloucester, in words or musical renditions. We endeavour to capture old and new songs that will bless the we the listeners and lead souls to Jesus, for he is our maker and Saviour, and it is important for us to present it in such a way that it serves to glorify the Lord every time. We are committed to this and we would have failed if we did not perform this task.
Most influential tracks
How great thou art
Great is thy faithfulness
What a friend we have in Jesus
Message to GFM Community
We dearly require a permanent license to be constantly on the air. Without it, we are only sporadic and therefore lose our listeners to other stations. So please be supportive and write or call the studio to support our bid for license soon. I am sure that the benefits will be great across the entire community. The listener's ages range from children, to the aged. There will be something for all of you, so listen.