DJ Sick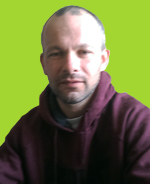 Name/Stage Name: Darren Adams aka DJ Sick
Show Title & Genre: Funky /Soulful House
Interests & Hobbies: Music, Martial Arts, Gym
Musical Background/History:
Free parties, Fesivals, been Dj ing for around 20 years
How did you get involved with GFM?
Through a friend who gave some demos to the manager, I wanted to get involved with GFM because I am passionate about music and love Dj ing and enjoy a new challenge.
Achievements:
I have played at free parties and 24/7 Cheltenham and recently did the My Tunes
Set at GFM.
Musical aspirations:
Maybe a regular set on the radio or a club night would be good or getting
Involved with using Dj ing to help troubled teenagers.
Most Influential Tracks:
Micky Finn: Some justice
Criminal Minds: Baptised by dub
SL2: Way in my brain
Message to the GFM Community:
I hope you all enjoy my set 6th and for the foreseeable future.