Danger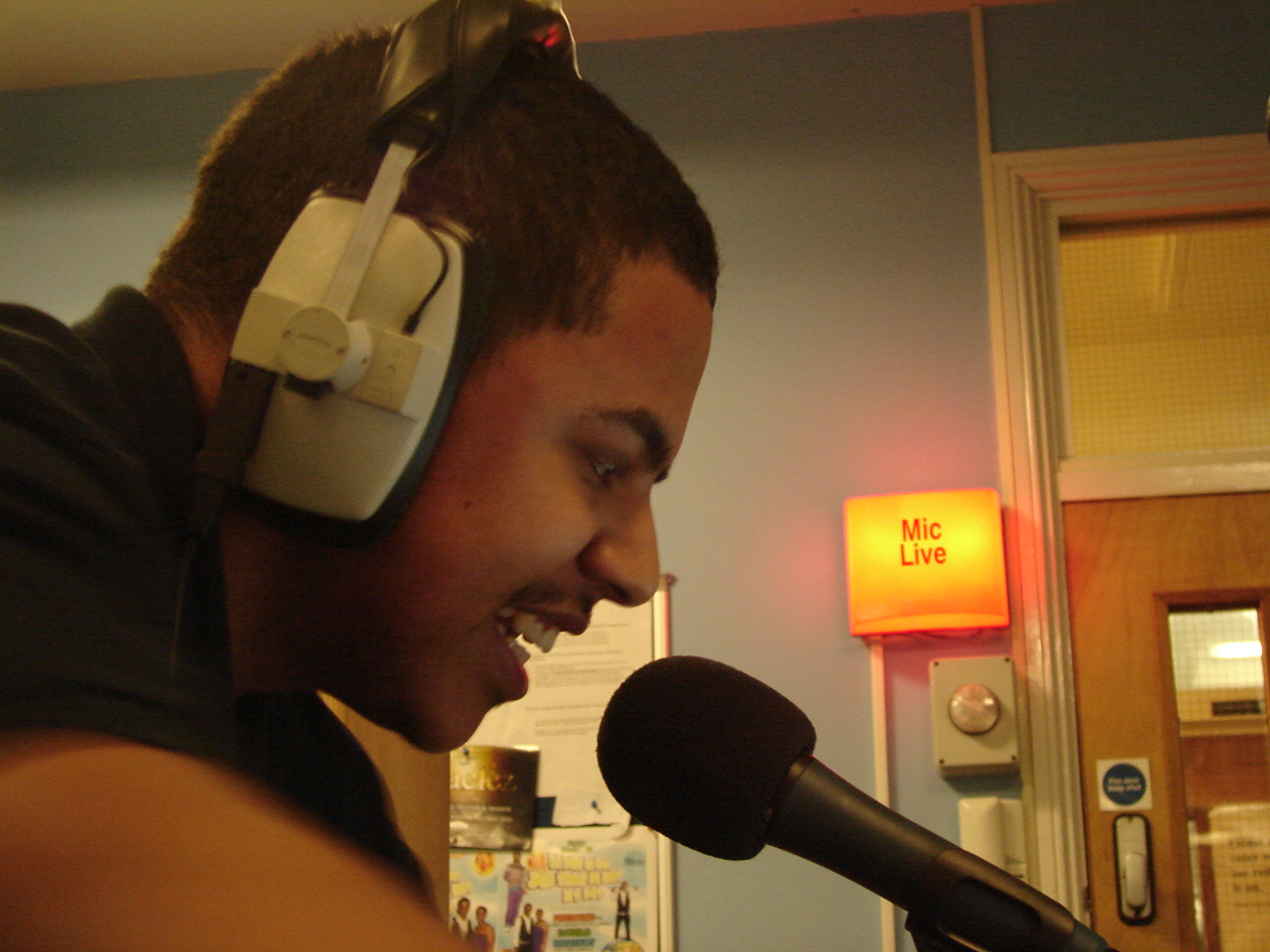 Presenters Name
Daniel Cunningham AKA Danger
Show Title / Genre
Heat And Danger Show
Playing The Best In All Genres Of Black Influenced Music
(But More Focused On New Music UK Hip Hop RnB Funky House Bassline)
Interests & Hobbies
My Main Interest Is Music And All Things To Do With It As Well As Being A GFM Presenter I Am Also A Established Local Artist And Work In A Studio. I Have Also Had A Home Studio For More Then 3 Years And Have Produced CD's For Most Of Gloucester's Young Talent.
My Other Interest Has To Be Football I Currently Help Manager A Under14's Youth Team And Play Regularly On A Saturday Afternoon
Musical Background / History
I've Been Into Music Ever Since I Can Remember My Dad Was A Sound Man In A Sound Called Jah Trinity And My Mum Was Into Singing So At A Very Young Age I Was Introduced To Music. One Of My Earliest Memories Of Music Was At A Dance At Jamaican Club (Know Known As All Nations) And Being Scared Of The Bass In The Speakers And Wanting To Leave Even To This Day My Dad Won't Let Me Live That Down.
How did you get involved in GFM?
I Felt GFM Had A Strong Voice Within A Hard To Reach Area And Also Its A Positive Step Forward For Local Urban Music Being An Artist Myself I Known How Much Promotion And Recognition In The Industry Is Vital.
Achievements
As An Artist I've I Won A National MC'ing Competition In 2003 At The Age 16 Known As Oxy DJ/MC 2003.
Then Attended Gloscat College For 3 Years Graduating With A National Diploma In Music And A First Diploma In Media, During That Time I Released A Mix Tape Which Was A Great Success And I Am Currently Working On Promoting My Second Mix Tape.
Musical Aspirations
I Would Like To Be Able To Work Full Time Self Employed With My Own Label And Hopefully Have A Space For A Studio, I Would Also Like To Be Recognised As Someone Pushing Local Talent Forward Via GFM Or Any Other Means.
Most influential tracks
(2 Pac – Changes) – First Tune I Brought, Has A Very Strong Message
(Kayne West – Through The Wire) – Influenced Me To Look At Music Seriously
(Bashy – Black Boys) – When I Sore This Tune Performed Live It Moved Me
Message to GFM Community
With The Help Of The Community (the people) We Can Make A Positive Contribution Towards The Way The Youth Are Influenced Via Music, So Tell A Friend To Tell A Friend GFM .