susan-bloomfield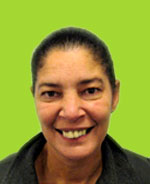 I have been involved with GFM for almost 4 years (how time flies) starting with Musical Memories as it was then.
The first show was probably one of the most nerve racking things I have done even more so than taking my driving test. However when you have a passion you persevere and try to overcome your fears to follow your dream.
Away from the musical side of my life I have been working in retail for more years than I care to mention, working my way up through the ranks to management level.
The attributes I feel I can bring to this station are loyalty, determination and commitment, I am on the board in a fundraising capacity to help the station survive because I know we would all miss GFM if it could no longer afford to present the shows we all enjoy listening to along with the news and advise it shares with the community.
While fundraising can be a bit of a thankless task knocking on doors, making calls etc, to search out the donations needed to fund the station I love the challenge so will not let this beat me. Small Change, Easter Bun, etc are some of the ideas I have been involved in and there will be more ideas to follow.
I am also keen to involve listeners from the community in helping to get any fund raising ideas they may have off the ground because this is a community station. so here is to a prosperous time ahead for GFM if we work together the station will also continue to work for all of us.
Susan Bloomfield
Fundraising Coordinator
GloucesterFM