Carol Francis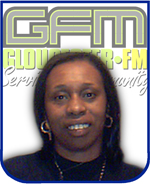 Presenters Name
Carol Francis
Show Title / Genre
Community Link
Interests & Hobbies
All Sorts
Musical Background / History
In a dance troop back in the late 70's
DJ in down Beat sound system in the 80's
Did a couple of shows with the Late Ivano Campbell on Seven Sound Radio
How did you get involved in GFM?
Going to other cities eg., London and hearing their community radio and felt that's what is needed in Gloucester and the rest is history
Achievements
I have been fortunate that I have a few achievements, giving life to two healthy children, married for 20 years and still going, Appointed to the Gloucester Bench as a JP in 1989, Receiving Black Achievers Ward in 1993 (which the community voted for). The first Black women to be voted a councillor for Gloucester City Council and the first black deputy Mayor and Sheriff of Gloucester
Musical Aspirations
I take each day as it comes only God knows what he has in store for my future.
Most influential tracks
Black is our Colour
Message to GFM Community
To live in peace and unity