A Clash of the Champions will take place at GL1 Gloucester Leisure Centre and it promise to be a must see event for Grappling fan's.
As one of the most exciting high flying superstars in the world too ever step foot into the ring, Jushin Thunder Liger ( Photo ) has signed too appear at GL1 Gloucester Leisure Centre on Saturday March 29th at SuperClash for Superstars Of Wrestling direct from New Japan Pro Wrestling for one night only.
Liger is set too face in Main Event action on the Roy Knight from the famous Knight Family.
There is also an extra special Main Event As the current NWA World Heavyweight Champion Satoshi Kojima will defend his title World Title for the first time ever in the UK against British Heavyweight Champion Rampage Brown.
Also New Japan Pro Wrestling's most break out star of 2012 Prince Devitt will lock up with Hollywood Hardman Luke Hawx.
WWE superstar The British Bulldog Davey Boy Smith Jr will take on Germany's Ecki Eckstein
Three a side Tag Team action will see the Team of The Essex Boys Filthy Phil Powers, Paul Tyrell , Robin Lekime face the team of Bristol's Danny Collins , Gloucestershire's very own Matt Jarrett and Liverpool Lad Frankie Sloan.
Else where on the card ITV's World Of Sport Legend "The Mouth of The South" Superstar Sanders will take on The Flatliner.
"The Florida Heartbreaker " Sam Adonis will tackle Zac Knight another memeber of the famous Knight family.
Other stars that are also set too appear in a four way dance For the Golden Grappler Trophy are 18 year old Teenage star Jimmy Meadows , Jace Da Ace , Red Eagle and TNA Superstar seen on Challenge TV Marty Scrull.
So get down too GL1 Gloucester Leisure Centre on Saturday March 29th for SuperClash if you dare !!!
Doors Open 6pm Wrestling Starts 6:30pm.
Tickets Ringside £25:00 , Second Row £20:00 , Adults £10:00 , Family Ticket £45:00
Box Office Number 0845 643 4203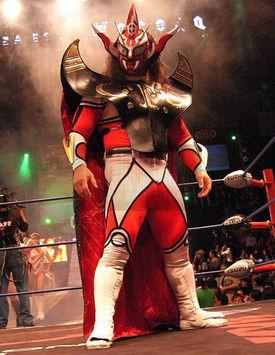 ---