Parmjit Dhanda
I was born in London in 1971.

My mum worked as a cleaner in a local hospital and my dad was a lorry driver. I went to school in Mellow Lane comprehensive school, before going on to study engineering at Nottingham University.

After I had finished my BEng, I decided to stay at Nottingham, and continued studying, gaining an MSc in Information Technology.

A year after leaving university, I was appointed as one of the Labour Party's organizers.

In 1998 I went on to work for Connect – the union for professionals in communications – where I became Assistant National Organiser.

I am now living in Matson, Gloucester with my wife and baby son, Zac.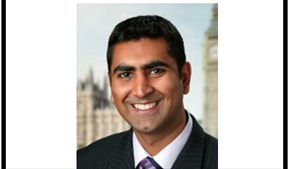 Click arrow above to hear interview