Kulture Lee
In 2006 Kulture was given the National Community Champions excellence award by David Blunkett. In 2007 Kulture was given an excellence award by The Big Eye & Air Jamaica for being Gloucester's most active community leader. In 2007 Kulture was also given a National award from the Jamaican High Commissioner for being an ambassador of Jamaican Culture.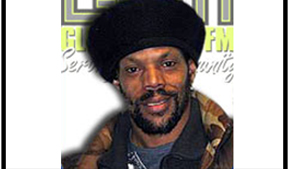 Click arrow above to hear interview
Please Note:- On this page the interviewees share their own personal thoughts and opinions about the experiences of the Black Community in Gloucester.